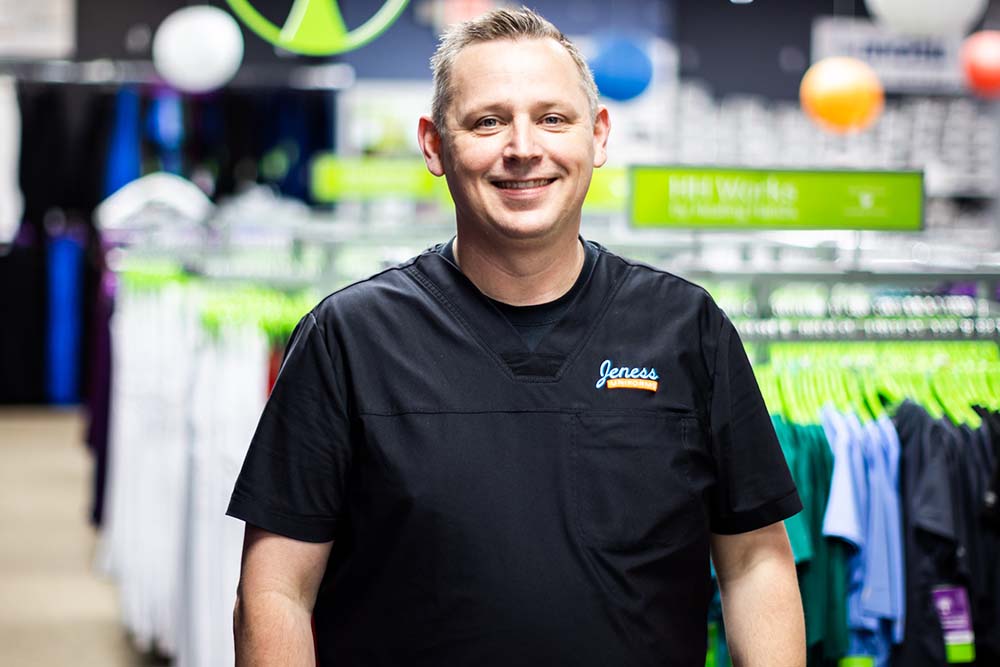 Meet Rich! He is the owner and manager of Jeness Uniforms.
5 Facts About Rich
Retired chief petty officer of 20 years in the Navy

Two half Italian teenage daughters

Bleeds orange and blue for his Florida Gators

Lived in Italy for 8 years

A Corvette enthusiast

Favorite Scrubs are: Cherokee Form and Momentum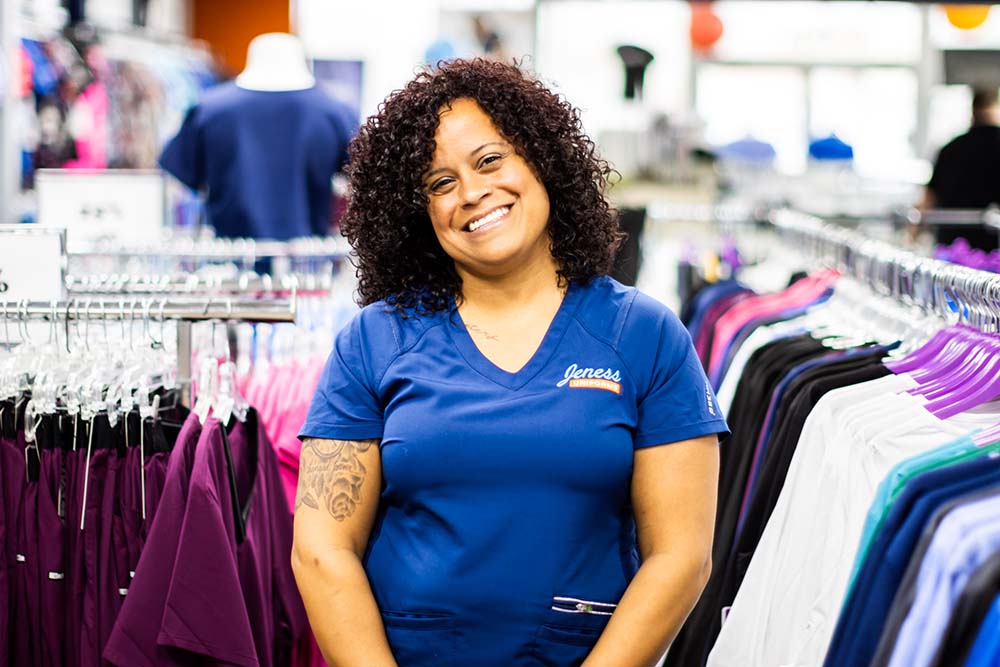 Say HI to Tambre the next time you stop by the store! She is the Assistant Manager and loves chatting it up with the customers.
5 Facts About Tambre
Born and raised Marine Corps

UNC Chapel Hill alumni

A mom to 2 amazing kids + 2 bonus kids, a kitten, a dog, and 3 guinea pigs.

If not working at Jeness, can be found at the beach with her family.

Avid reader of psychological thrillers and suspense novels.

Favorite Scrubs: Barco Unify and Grey's Anatomy Stretch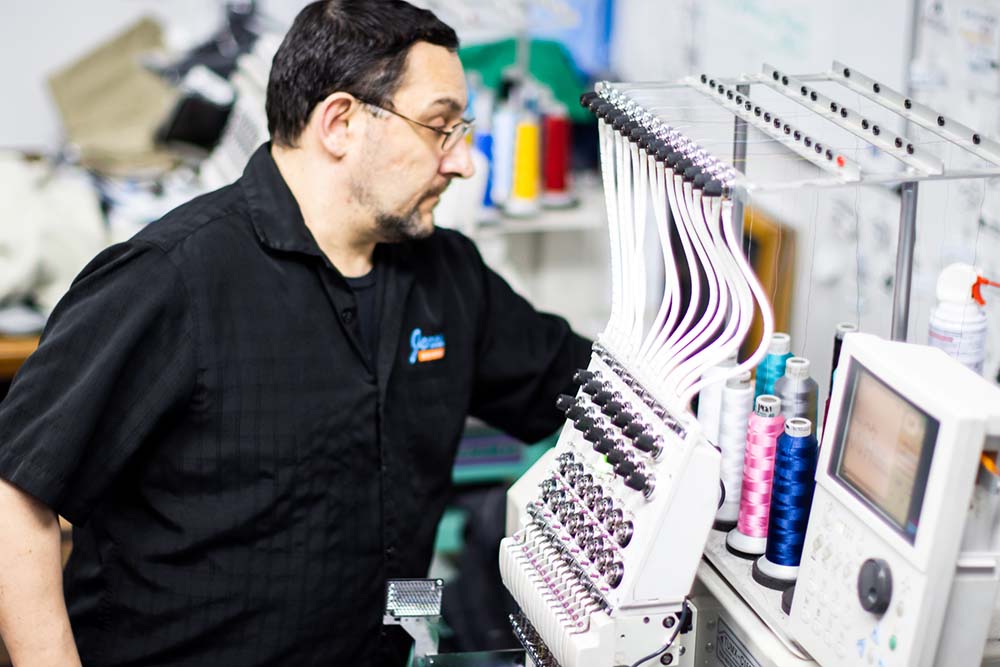 This is John…he is the Production Manager and in charge of embroidery/heat press.
5 Facts About John
Originally from London, England.

Has been a part of the Jeness family for over 10 years.

He is a great teacher of the Queen's English.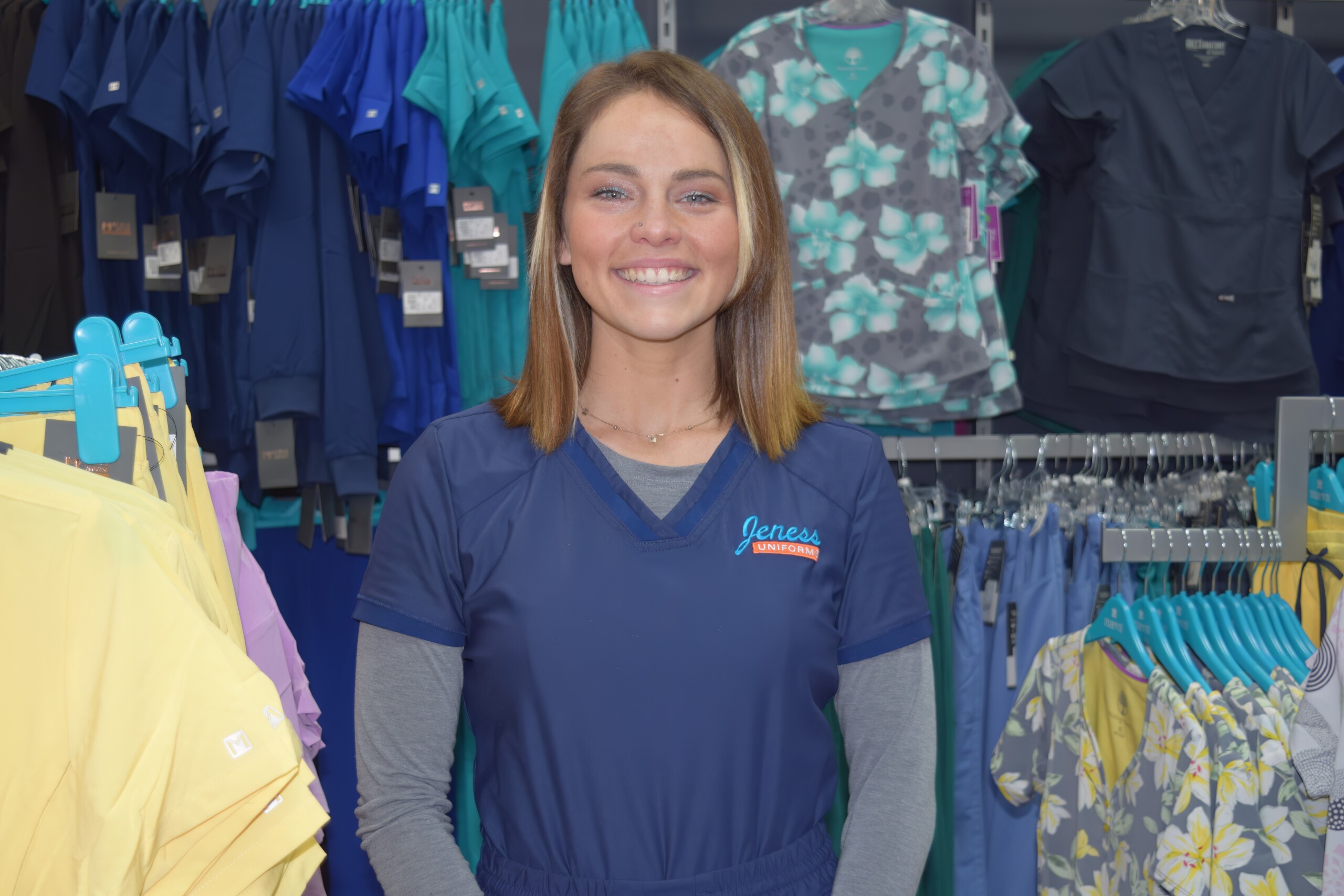 Meet Mary Beth, who has been alive for 20 plus years!
5 Facts About Mary Beth
ODU alumni

Avid basketball player and fan particularly UNC Tarheels!

Navy Brat but has lived in Oklahoma aka the largest navy base with no water

Went to Catholic school growing up so loves uniforms

Favorite scrubs are: Cherokee Form and Barco Unify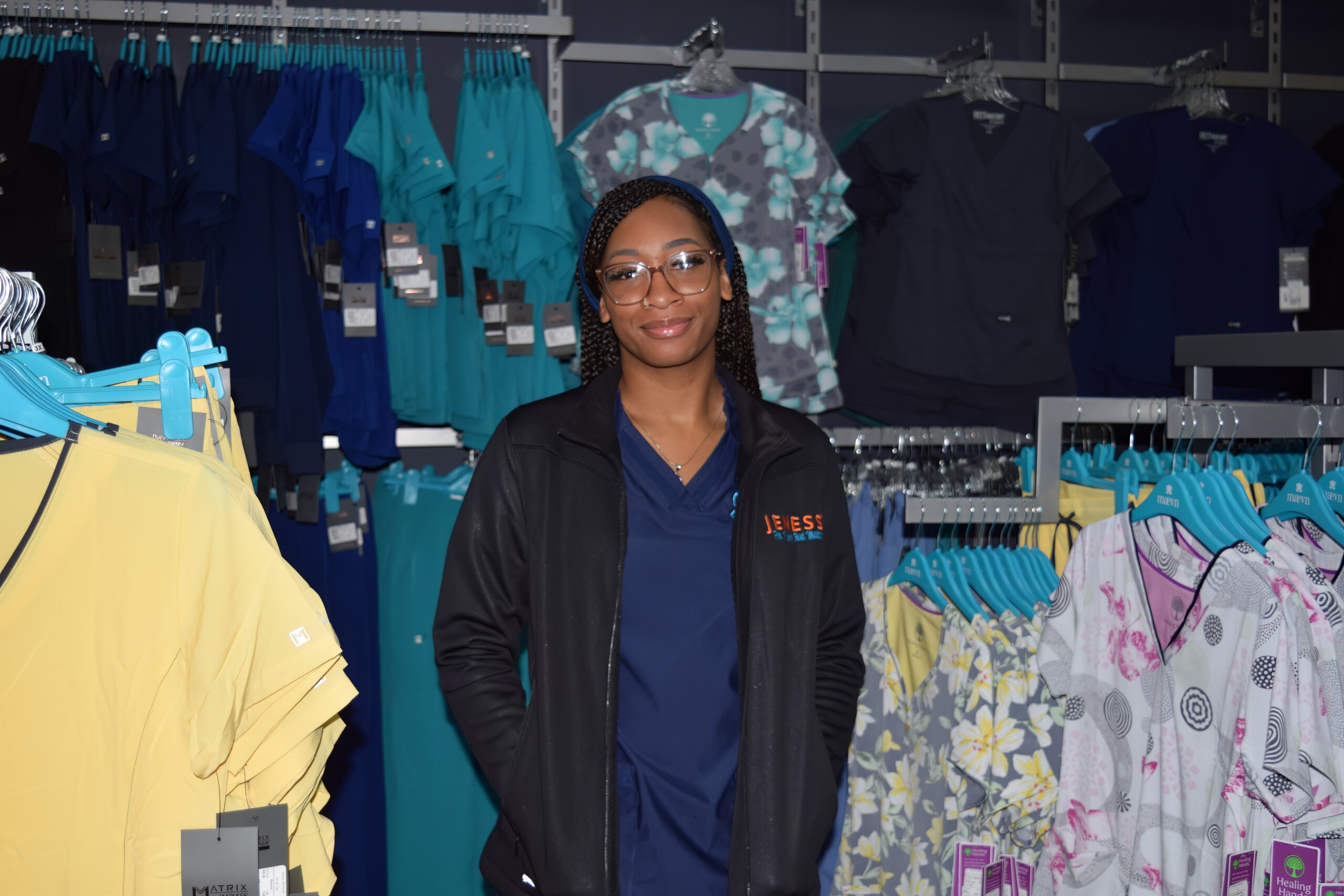 Say Hello to Tynesha, who was born and raised in the 757!
5 Facts About Tynesha
Loves anything art related

Owns a Blue Heeler and bearded dragon

Also has background in veterinary medicine

Big horror movie fan

Favorite Scrubs are: Cherokee Form and Momentum